Leadshine DM542S Updated from DM542 WITH STRONGER ANTI-INTERFERENCE FUNCTION MORE STEADY Stepper Drive 48VDC 4.2A
Regular price
¥300.00 CNY
Regular price
¥400.00 CNY
Sale price
¥300.00 CNY
Unit price
per
Overview: 
The DM542S is a new high-performance digital two-phase stepper driver from Raytheon. It uses 32-bit DSP technology, and users can set the commonly used 8-speed current and 16-speed subdivision to meet the needs of most applications. Low, medium and high speed operation is very stable and low noise. A variety of functions can be selected through external dialing, which greatly facilitates the customer's application.
Characteristics: 
32-bit DSP technology
Ultra low vibration noise
Built-in high subdivision, dialing code optional
Power-on auto-tuning function, dialing code optional
Precision current control greatly reduces motor heating
The current is automatically halved at rest, SW4 selection
Support single and double pulse, dial code selection
Can drive 4,6,8 line two-phase stepper motor
Optically isolated differential signal input
Impulse response frequency up to 200KHz
3 digits of dialing, 8 steps can be set
4-digit dialing, adjustable 16-segment subdivision
With overvoltage, short circuit and other protection functions
External alarm output, maximum output current 100mA, withstand voltage 24Vdc
Application areas:  
Suitable for all kinds of small and medium-sized automation equipment and instruments, such as: engraving machine, marking machine, cutting machine, laser phototypesetting, plotter, CNC machine tool, automatic assembly equipment, etc.
size: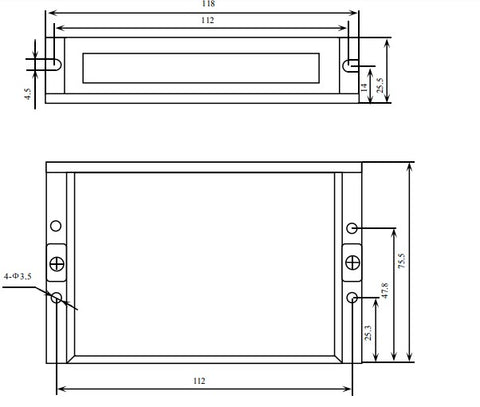 wiring:
There are three wiring methods for the driver as shown below.
1.Common anode
Common cathode
Differential signal
Share